Eighth five bikes
Links to: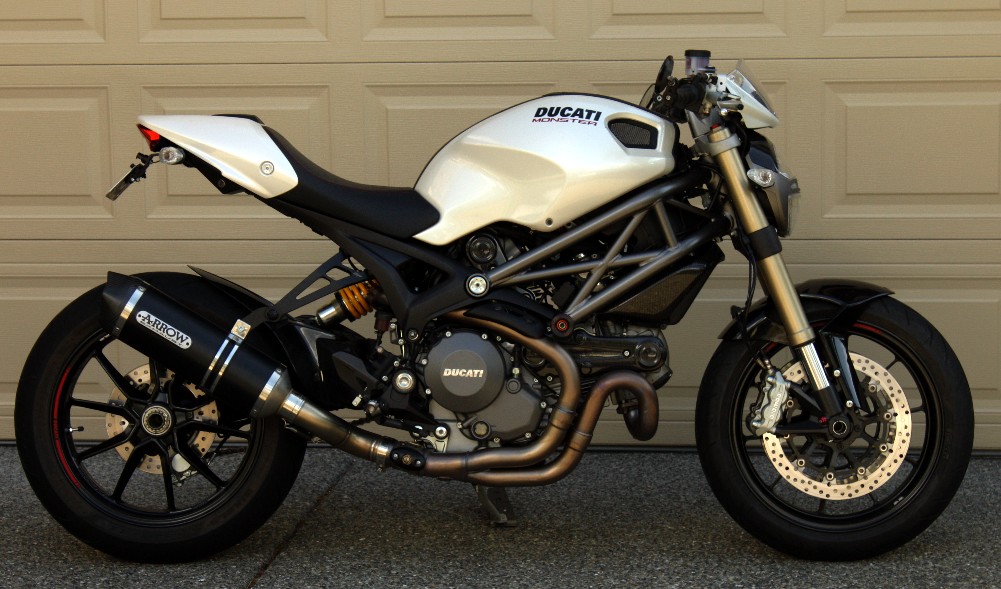 #36 - Dec 28, 2013. Was able to squeeze a 3rd bike in the garage along with my R1200RT and son's M796. Wanted another pure fun
bike for back roads and occasional track days. Monsters are all torque and the most fun for normal back roads.
Loved my prior M1100S, loved this 2012 Monster 1100EVO. This one had body work signed at the Indy MotoGP by
Ben Spies, Cal Crutchlow, (nose piece) Colin Edwards, and his wife Alyssia (tail piece). Despite the painter's effort to coat the signatures, the sun light faded them.
---
---
---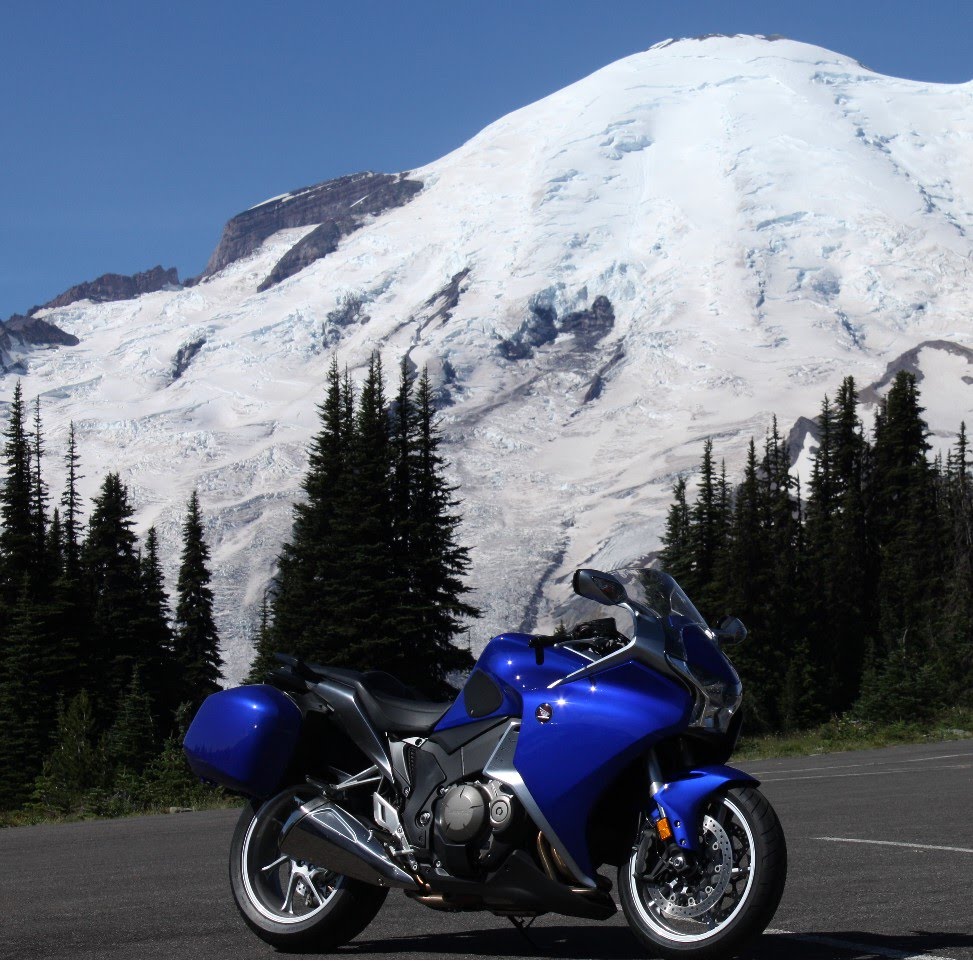 #37- R1200RT broke down on me (18,000 miles), and my brother's had two breakdowns, so jumped on the chance to do
an even trade for this 0 mile leftover 2012 VFR1200F.
Aug 2, 2014. Always loved my old VFR, and this one was even better. But after 9000 miles,
including a 4000 mile trip, decided it was too hard on the shoulders.
---
---
---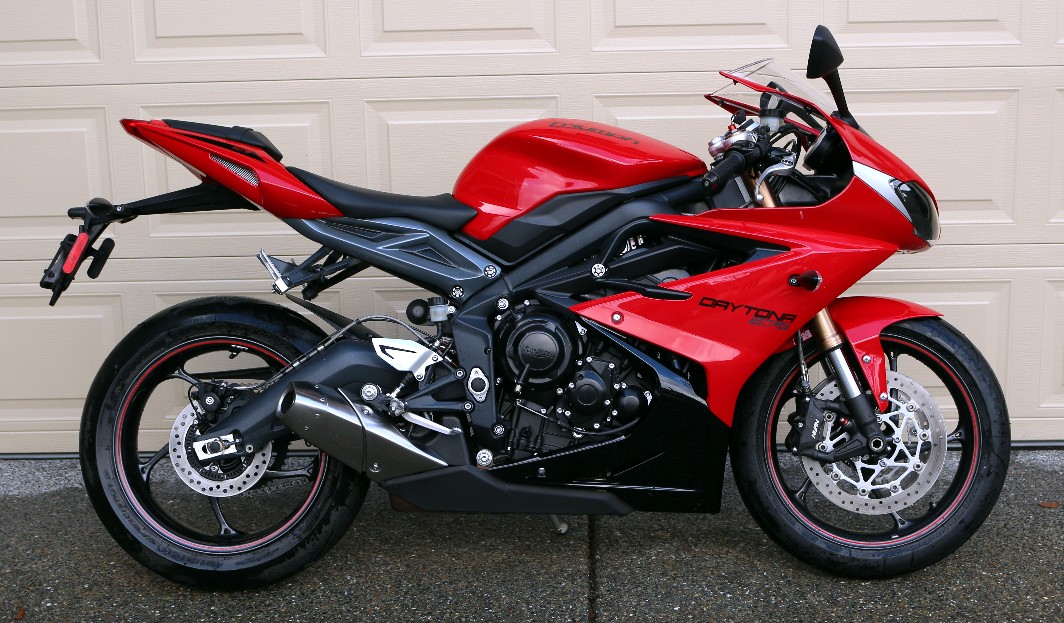 #38 - Dec 19, 2014. Traded my sons M796 in on a 2013 Triumph Daytona 675
For the first time, I had an excellent touring, street, and track bike.
But was only able to make it to one track day that year, so decided to sell it.
---
---
---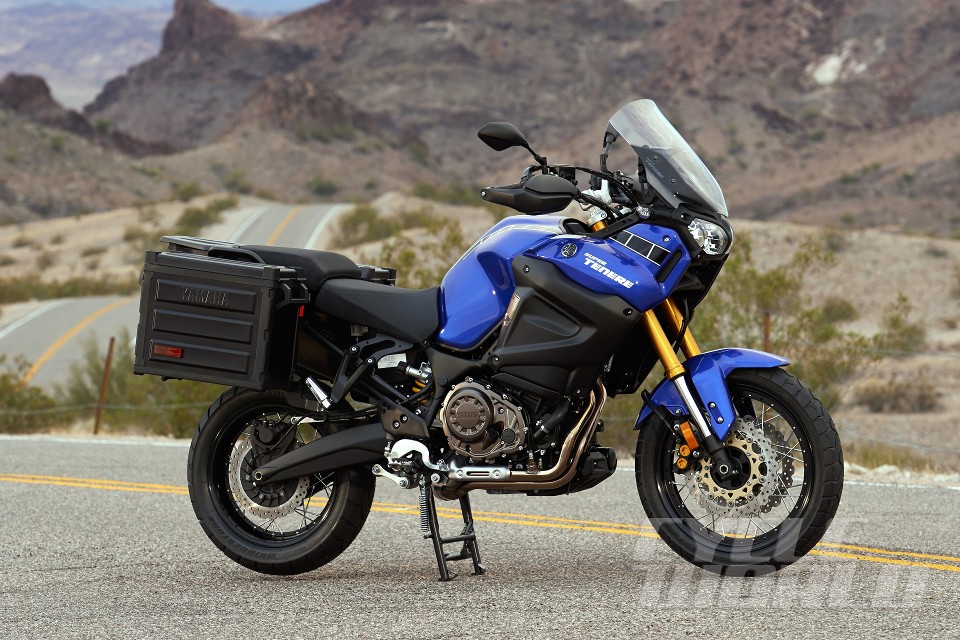 Aug 3, 2015 sold VFR1200, then on Aug 4 traded the Triumph in on the Yamaha Super Ténéré
#39 - Aug 4, 2015. 2014 Yamaha Super Ténéré
Wanted a bike that was confortable to ride, and liked the idea of doing some Forest Service roads too.
Did some nice long rides and dirt trails on this bike, but sold on Aug 12, 2018 with about 16,000 miles.
---
---
---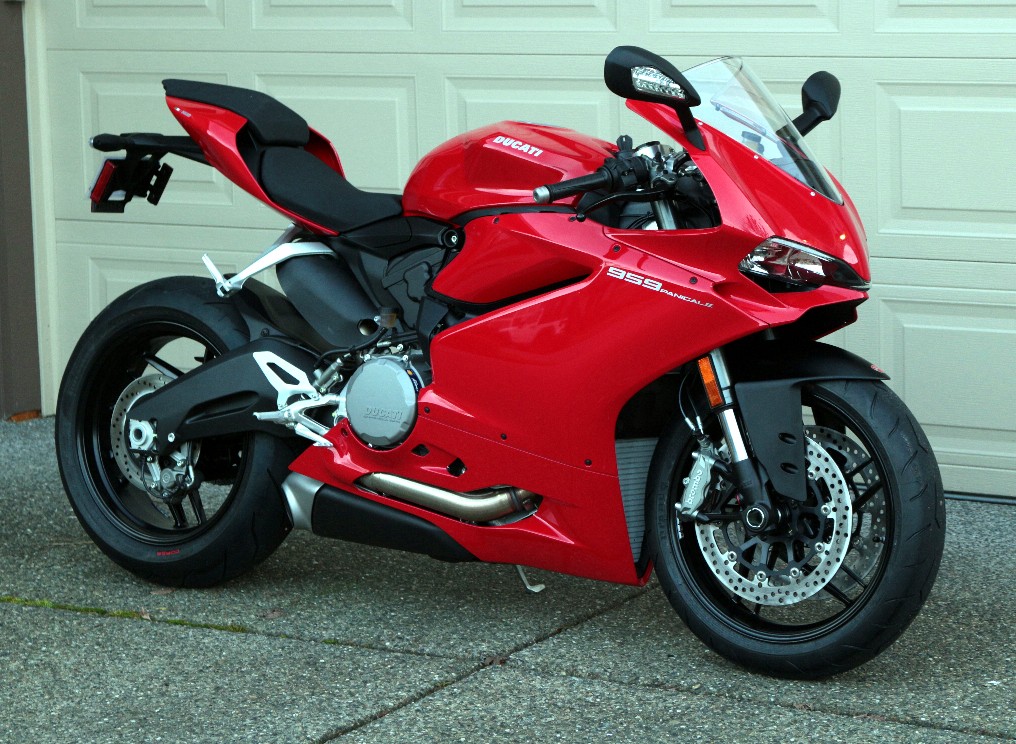 #40 - Feb 25, 2016. Traded M1100evo on 2016 Ducati 959
Loved the M1100evo, wish I could have kept it, but decided I just love a red Ducati SuperBike, and a test ride on a 959 convinved me it is a great bike.
---
---
---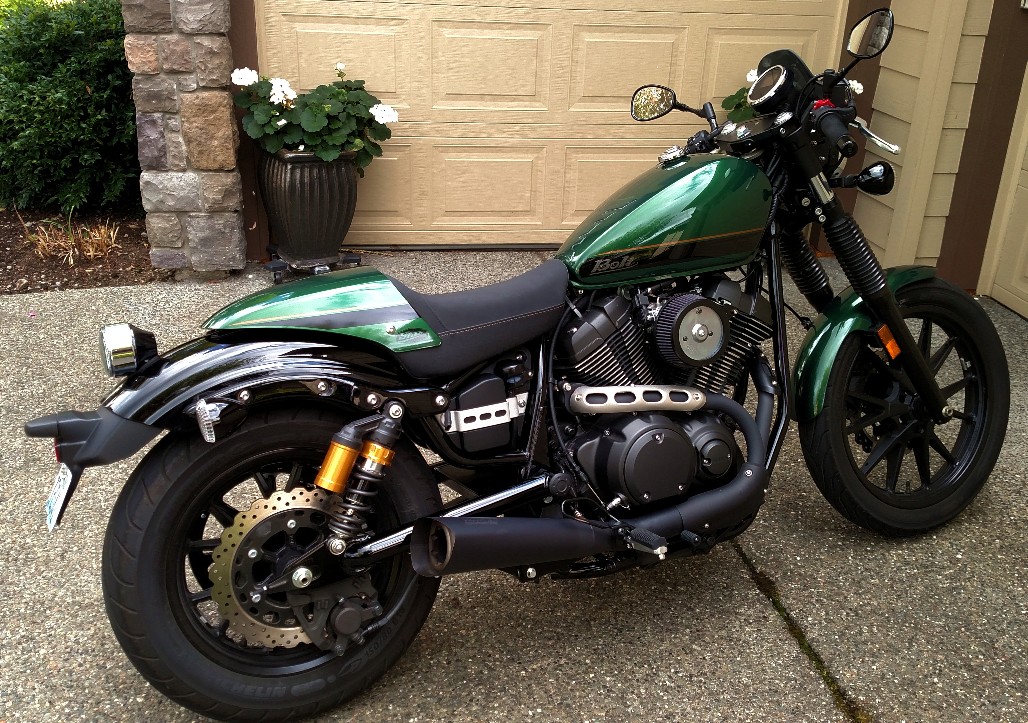 #41 - Apr 28, 2017. Sold the 959 as I didn't get to the track once in 2016, and its clear I would not in 2017
Decided to get a simple, cheap bike, that is fun to just jump on and ride to work, or around town, or on a Sat afternoon.
Picked up this 0 mile leftover 2015 Yamaha Bolt C-Spec for $5999. They only made the C-spec in 2015 and 2016.
It's their cafe racer, with clip-ons and a better, higher suspension so you can actually go around corners on this cruiser.
---
---
---
---
---
---
Current Bike I Own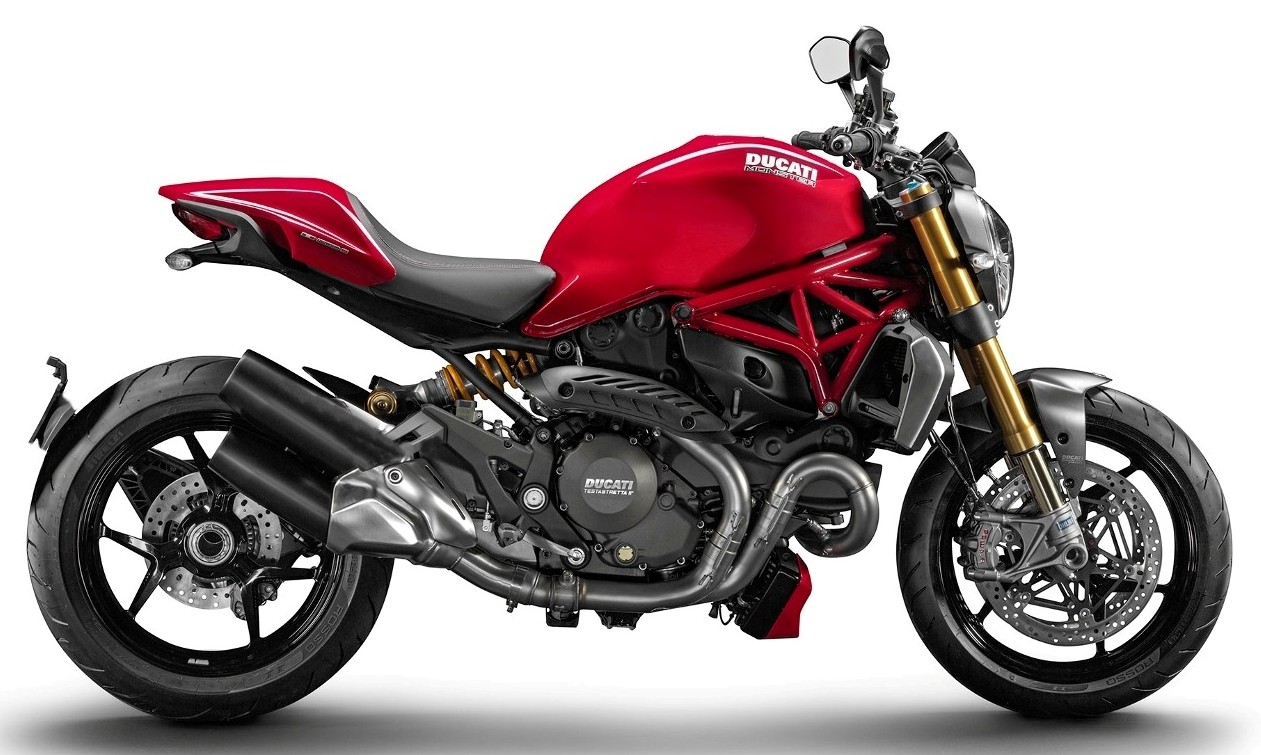 #42 - Jan 15, 2018. Traded the Yamaha Bolt C-Spec for 0 mile, leftover 2016 Monster 1200S.
---
---
---
Back to Home